1977 OFFICIAL

LOVE GUN

PUZZLE
(Complete except top right piece missing, NO BOX, would still look good framed! EX-) - $15

***SPECIAL - TAKE ALL 3 70s PUZZLES
ABOVE FOR JUST $85***


CREATURES OF THE NIGHT AUTOGRAPHED
1982 ALBUM COVER
(
PAUL
,
GENE
&
ERIC CARR
signed backstage 2/14/83 in New Orleans, LA [at the Louisiana Superdome] on the
Creatures of the Night
tour [Paul & Eric in black marker, Gene in silver]. Ace signed beautifully in silver in the early '90s to round out the visual. Cover has some edgewear and a few clear tape spots to prevent splitting [back cover as well, w/1" tape removal spot on bottom left], but still extremely displayable -- would look amazing framed! EX-) - $175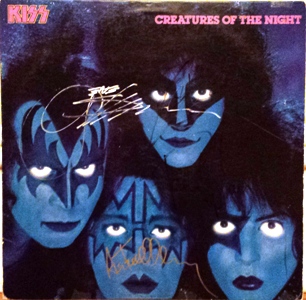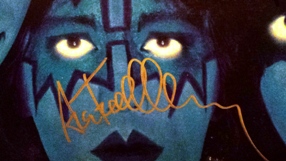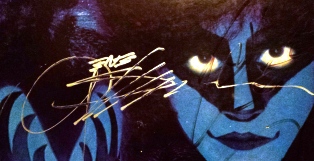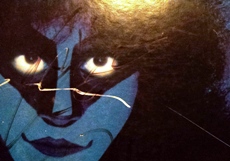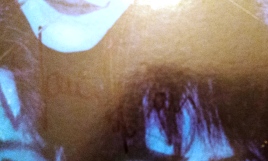 SOLD!

OFFICIAL 1977
ALIVE II
SONGBOOK
(Features guitar/lyrics for all songs from this classic live 2-LP, w/8 awesome color live 8x10 pages from the Love Gun tour. Learn to play these
KISS
classics the right way! Not that common, EX+) - $45

OFFICIAL 1976
ROCK AND ROLL OVER
SONGBOOK
(Features guitar/lyrics for all songs from this classic LP, w/great 8x10 b/w 'starry' posed photo pages. Learn to play these
KISS
classics the right way! EX+) - $28