The 12th, 13th and 14th Annual New York KISS EXPOS and the '98 Cleveland EXPO were all huge successes. Great special guests, rockin' tribute bands, tons of dealers and hundreds of fans like YOU contributed to make these some of the best EXPOS yet. Thanks to all who attended!

THE 14th ANNUAL NY/NJ KISS EXPO (4/30/00) is archived HERE

THE 13th ANNUAL NY/NJ KISS EXPO (4/25/99) is archived HERE
The 1998 New Annual Cleveland EXPO is archived HERE
THE 12th ANNUAL NY/NJ KISS EXPO (4/28/98) is archived below - click HERE to see photos from this event!
---
KISS ROCKS was proud to be the official site of...h
The 12th Annual

NEW YORK KISS EXPO

l
AND HARD ROCK CONVENTIONj
WHEN:SUNDAY, APRIL 26, 1998, 11AM - 10 PM
WHERE:THE ROTHMAN CENTER
100 University Plaza Dr., Hackensack, NJ
(just minutes from NYC)
WHY:Over 100 KISS DEALERS from all over the world, 3 great bands performing live, tons of great special guests, and a McFarlane toy giveaway contest...just a day full of KISS and hard rock music!
COST: Only $16 in advance, $18 at the door
To charge tickets by phone (Visa/MC), call (201) 387-9019 NOW
To find out where to purchase tickets, click HERE
For DIRECTIONS to the NY KISS EXPO, click HERE
SPECIAL GUESTS APPEARING AT THE NY EXPO:
BILL AUCOIN, KISS' manager from 1973-1981
"The man who made KISS big" Q & A and autograph session!
...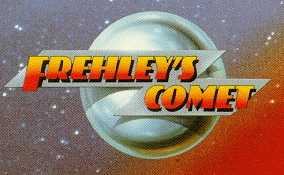 .members
JOHN REGAN
RICHIE SCARLET
and KARL COCHRAN!
Unfortunately, TOD HOWARTH has cancelled due to illness...
feel better Tod, and we'll miss ya!
KISS Album cover artist DENNIS WOLOCH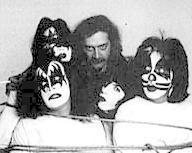 comic inker
KEVIN CONRAD
KISS Catalog Consultant ROBERT CONTE
author of liner notes for "Kiss: The Re-Masters" and new KISS trading card series
From 70's CASABLANCA

Recording artists

FRANK DIMINO
DANNY PEYRONEL
Former original bassist for Marilyn Manson GIDGET GEIN
(now of the Daligaggers)
Former KISS Company secretary and fantasy model
STACY E. WALKER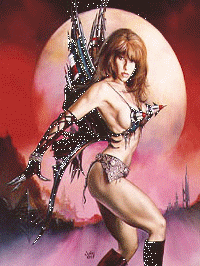 70's KISS Photographer CHIP ROCK
hh
HEY YOU! Don't miss the 1998 KISS EXPO AOL live chat on Thursday, April 23rd, from 9-11 P.M. EST. Guests tentatively scheduled to chat will be Dee Snider, Eddie Ojeda, Frank Dimino, Danny Peyronel, Richie Ranno, John Regan, Tod Howarth and more!
AND IF THAT'S NOT ENOUGH,THERE ARE
k
3 AWESOME BANDS performing live:
KISS Tribute Band LOVE GUN
Ace Tribute band FRACTURED MIRROR
THIN LIZZY TRIBUTE VAGABOND (performing 2 songs)
NEW YORK HARD ROCKERS and ENERGY RECORDING ARTISTS
d

will be making a special appearance (not performing)
DON'T FORGET TO VISIT THE KISS ROCKS TABLE AT THE EXPO, FOR TONS OF RARE MERCHANDISE AND FREE PROMO GIVEAWAYS!
Be sure to get your tickets IN ADVANCE and make your plans to attend NOW!!!!
Don't miss this tradition of all KISS traditions...
RARE AND ORIGINAL

KISS MERCHANDISE

FOR SALE AND TRADE!